Despite Bayern board member Oliver Kahn admitting that there is a strong chance that David Alaba leaves the club, Manchester United Central reports that no offers have been made to Pini Zahavi, the player's agent.
The 77-year-old agent is waiting on contact from Man United and City, Chelsea, Real Madrid and Barcelona, while Liverpool, who are in need of a centre back next month, will not be tossing their hat in the ring.
While the Red Devils have improved in defence this season, they could still do with a centre back with ability like Alaba and his contract situation makes his signature very attainable.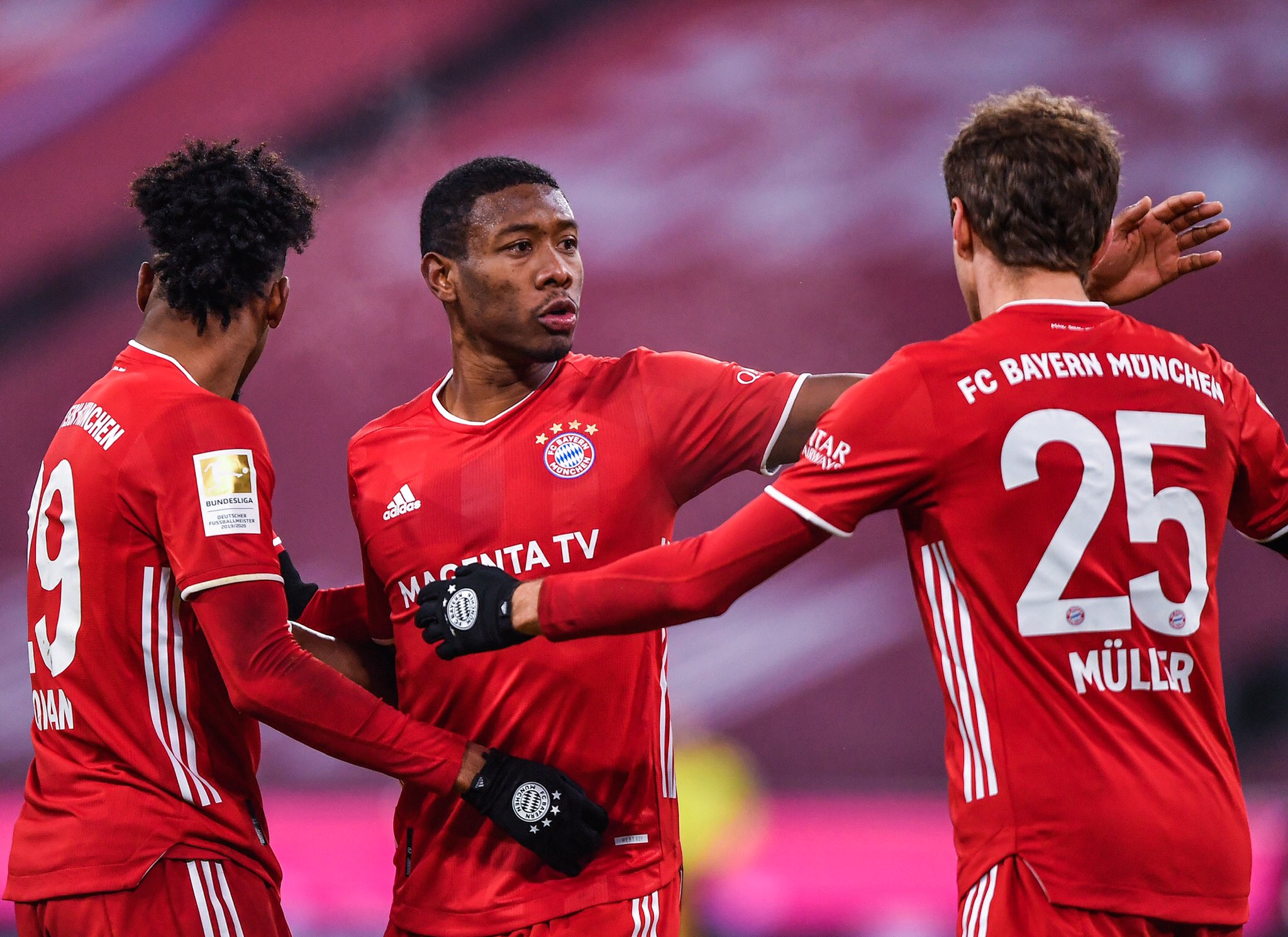 Alaba's contract is set to expire at the end of the season as he looks set to follow in Thiago Alcantara's footsteps by looking for a challenge outside of Munich by moving to a new league.
His options are trading the European pedigree of Bayern for an even more distinguished club on the continent in Real Madrid, becoming the latest high profile player to move to Stamford Bridge, moving to Barcelona to play alongside Leo Messi, reuniting with Pep Guardiola or signing on with United and their exciting team.
The Premier League juggernauts are the dark horses in the title race this season and the class of Bruno Fernandes seems to be their not-so-secret weapon.
Alaba has the pick of the crop and his contract situation is such that the decision on which club he moves to is solely his own. Based on the fact that he is demanding huge wages in excess of £300,000/week, Manchester United are the favourites.
However, with Zahavi yet to receive any offers, Alaba's future is hanging in the balance but Man Utd Central sources have been told that the agent is expecting the aforementioned clubs to ramp up their interest in the New Year.
Signing Alaba would be a signal of intent from Ole Gunnar Solskjaer.